Exhibits, Events, and News
August 2022
Chalkbeat Interview: "CSU professor helps Colorado teachers find LGBTQ history close to home"
Dr. Tom Dunn, Director of the Queer Memory Project of Northern Colorado, is interviewed by Chalkbeat about the importance of LGBTQ+ inclusive curriculum, local LGBTQ+ history, and how teachers can start conversations about LGBTQ+ representation. Read the article here.
June 2022
Podcast: QMP on The Audit
"Host Stacy Nick talks with the creator of the Queer Memory Project, CSU Associate Professor Tom Dunn, about the online archive dedicated to Northern Colorado's queer history, and how the project aims to document everything from the death of Matthew Shepard to CSU's first (and last) male homecoming queen to personal stories of what everyday life was like for members of Northern Colorado's LGBTQ+ community." Listen to the podcast here.
QMP and Director named "Champions of Pride" by The Advocate
Tom Dunn, founder and Director of the Queer Memory Project of Northern Colorado, was named the Colorado representative for The Advocate magazine's Champions of Pride 2022. Dunn and the profiles of other awardees was featured in the June issue of the magazine. You can read Dunn's profile here.
Summer 2022
K-12 Teacher Seminar
K-12 educators are invited to apply to the summer 2022 seminar led by the Queer Memory Project of Northern Colorado: "Teaching the LGBTQ+ Past in Colorado K-12 Classrooms." The seminar is sponsored by the competitively-awarded Carl A. Bimson Humanities Seminar program of the College of Liberal Arts at Colorado State University. During this 6-day event, selected educators will learn how to incorporate the experiences of LGBTQ+ people into K-12 curriculums, drawing upon the lessons of educators in other states and from the research of QMP. Participants will learn about previous efforts to do this work in the U.S. and what research tells us are some of the most common roadblocks to implementation; the still unfolding standards to include LGBTQ+ people in Colorado K-12 curriculums; the value of including local and region LGBTQ+ experiences in these wider efforts; and the wider research of QMP. Working with new QMP research and an assortment of resources, educators will develop K-12 lesson plans for use in their own teaching, their home districts, and across the state of Colorado. More details about the seminar can be found on the Seminar page. Applications are expected to open on in early March on the QMP website.
December 2021
Rocky Mountain Collegian: QMP "sheds light on NoCo's LGBTQ+ history"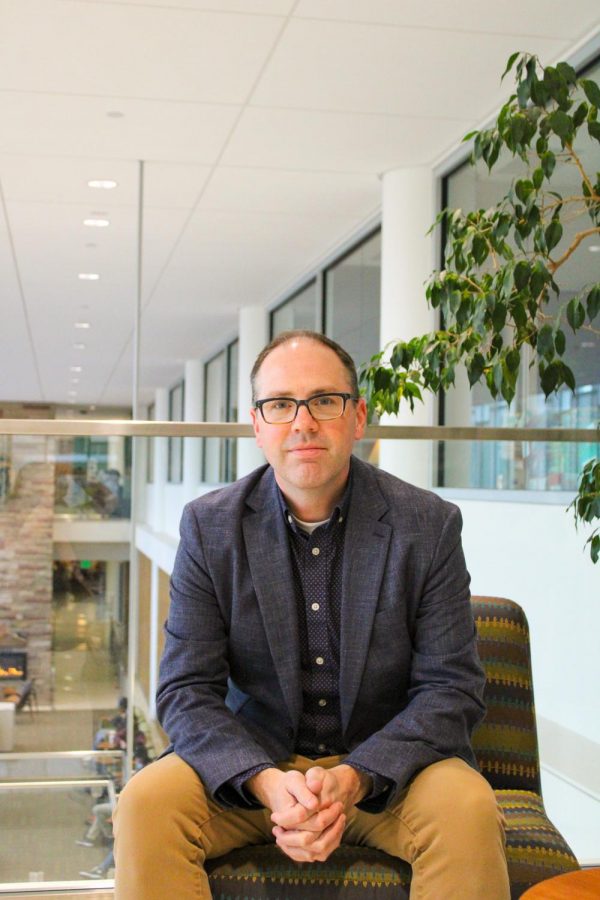 "Members of the Fort Collins community are working together to uncover and preserve local LGBTQ+ histories through the Queer Memory Project of Northern Colorado…" Read the article here.
November 1, 2021
Interview with Rocky Mountain PBS
Members of the Queer Memory Project of Northern Colorado sat down with Rocky Mountain PBS to discuss the project. You can watch the full interview, part of the Colorado Voices series, below at: https://www.pbs.org/video/queer-memory-project-b2mgqy/
October 25, 2021
Presentation: Sissies, Cake-eaters, and Effeminacy: facing Anxieties about Gender and Sex at CSU Before 1925
Session Description: Anxieties about sex, sexuality, and gender performance have long been present in CSU history. Indeed, recent research shows significant concerns about performances of masculinity, femininity, gender-bending, and sex among CSU students and other residents of Northern Colorado during the first five decades of the university. These anxieties are historically specific, yet have meaningful and important connections to contemporary questions about making CSU a more inclusive place for transgender and non-binary folks, gender non-conforming individuals, gay men, lesbians, women, and others. However, in our efforts to show our "Ram Pride," we regularly bury these moments deep in the past where they go forgotten and unaddressed. Thus, "pride" becomes a block in reaching a more just past, present, and future. Drawing on academic research in "queer rhetorical pedagogy" and "queer shame," this presentation begins to resolve this block. Via an interactive lecture, we will examine a few notable instances about sex and gender anxiety at CSU from the university's first 50 years, as a preview of a new educational and community program called the Queer Memory Project of Northern Colorado. With a better understanding of these long-forgotten memories and an interactive-prompt driven discussion, this presentation then suggests how we might better incorporate these memories to do the work of making CSU a more welcoming and safe place today.